Official Fine Art Website of Iz Maglow

Painting, sculpture, stage design, digital art, and web design from more than four decades
Latest Art Works


In these new paintings, figurative colorforms correspond with abstract structures.
The painting series "Figure Ensembles" was further developed in 2017. Later (2019), the expressive style of painting gave way to an overgrown structure, in which there are repeated quotations and references to paintings from earlier years, which now appear in the new pictures like collages of memories. In the latest works, the own set pieces give way to handprints, which are inspired by prehistoric models.
Paintings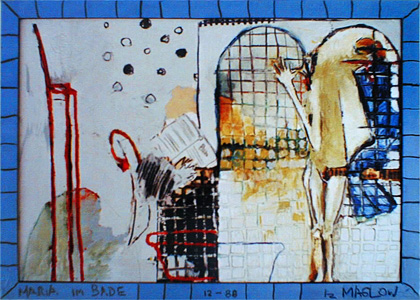 An overview of the visual world of Iz Maglow and the topics he has studied over the past four decades.
Most of the paintings Iz Maglow painted on canvas, paper or wood. In his paintings as well as in his painting style Iz Maglow is always looking for new ways, techniques and image ideas. For this reason, his expressive paintings cover such a wide range of topics, in which classical and modern pictorial themes are equally addressed and merge.
Sculptures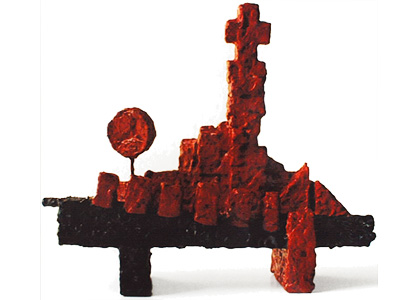 Numerous sculptures and art objects express a colorful work that is rich in forms.
Over and over again, Iz Maglow breaks new ground both in the choice of materials and in their handling as well as in the implementation of his ideas. This is particularly evident in the versatility of his sculptural works of art.
Stage Designs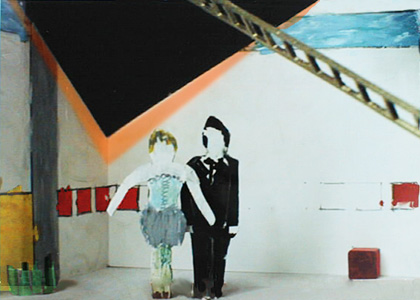 The documentation of his stage designs will be presented in an artistically revised form.
These stages were realized by Iz Maglow in the years 1985 till 1998, during which he worked for the Kammeroper Frankfurt (Main). This section mainly shows sketches, designs and stage models of various in-house and open-air events. In order to illustrate the painterly way of seeing, these stage impressions and performance images have undergone an intensive digital image processing.
Artist Self Portraits
shows digitally alienated self-portraits, which are assigned to individual years of the painter's life. This part reflects entertaining and artistically different facets of Iz Maglow.
webARTdesign
References to digital web projects designed by Iz Maglow. In addition, this section provides an overview of the development that this website has gone through over the past 20 years.